Adding steps to your giveaway is where you define the tasks you'd like contestants to complete. Depending on what you are trying to promote or achieve with your giveaway, you'll want to choose the most relevant steps to your brand/business/channel.
When creating your giveaway, you'll be presented with the following options under the "Steps" tab: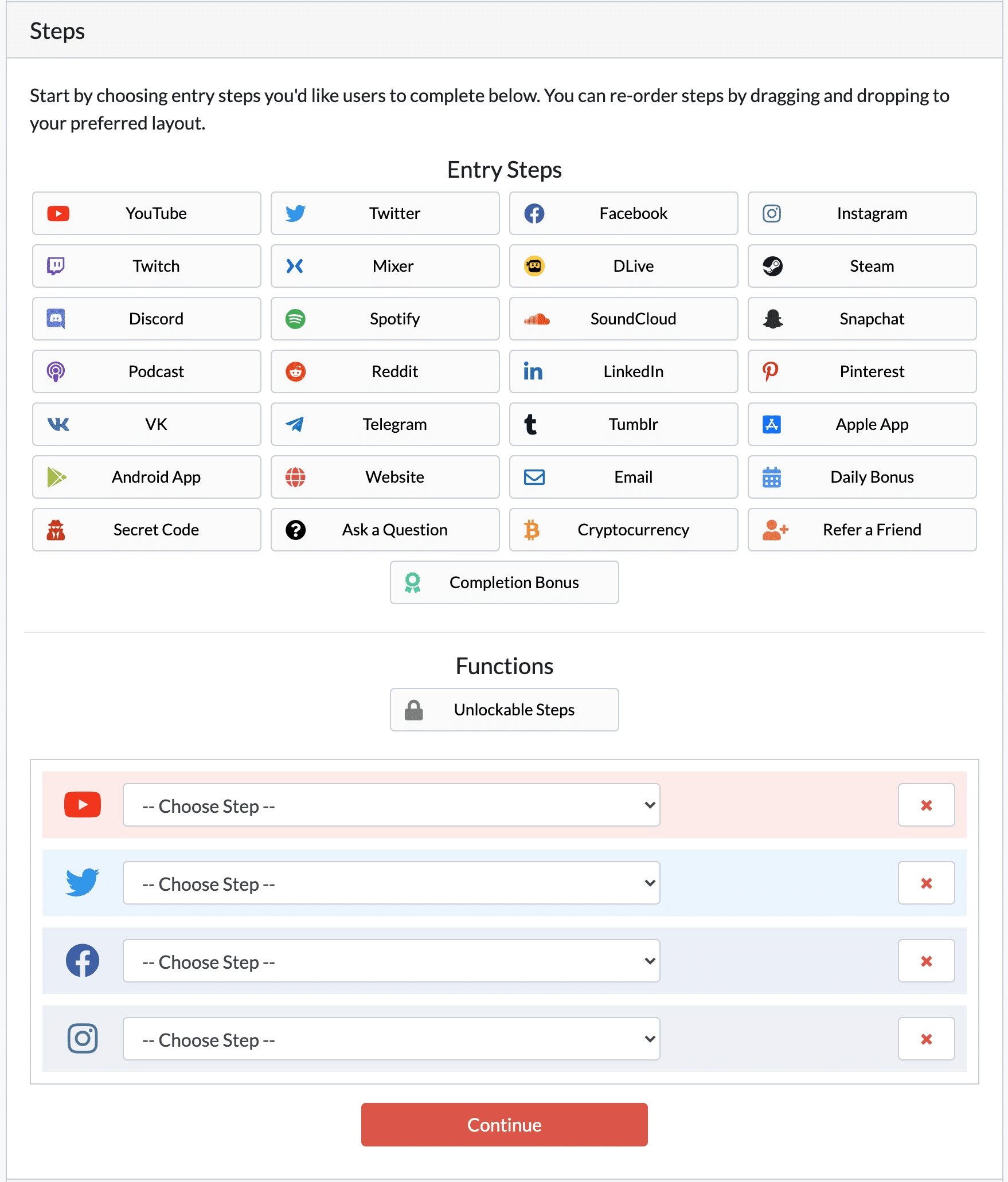 ---
Configuration Options
You will see a grid of available entry step options, including social media networks and other entry options that involve users engaging with the giveaway entry flow.
When selecting one of the entry methods, a row will appear below the grid showing the relevant logo, a dropdown where you select the specific action for this entry step, alongside a delete button to the right side. In the example screenshot above, you will see 4 rows (YouTube, Twitter, Facebook, Instagram) which represent the entry steps as they will appear on your giveaway.
You can customize the order of the entry steps by dragging and dropping to your desired setup. Don't worry, if you publish your giveaway and then want to make changes later, you can still re-order, add and remove steps later on.
For guides on how to configure each entry method and action, head to the Entry Methods documentation section here.