When running a giveaway or competition, it's likely you are giving away a prize of some kind, whether it be a physical good/product or something digital. There is no limit to what you can giveaway on our platform, and adding prize information is important for the winner picking process.
When creating your giveaway, you'll be presented with the following options under the "Prizes" tab: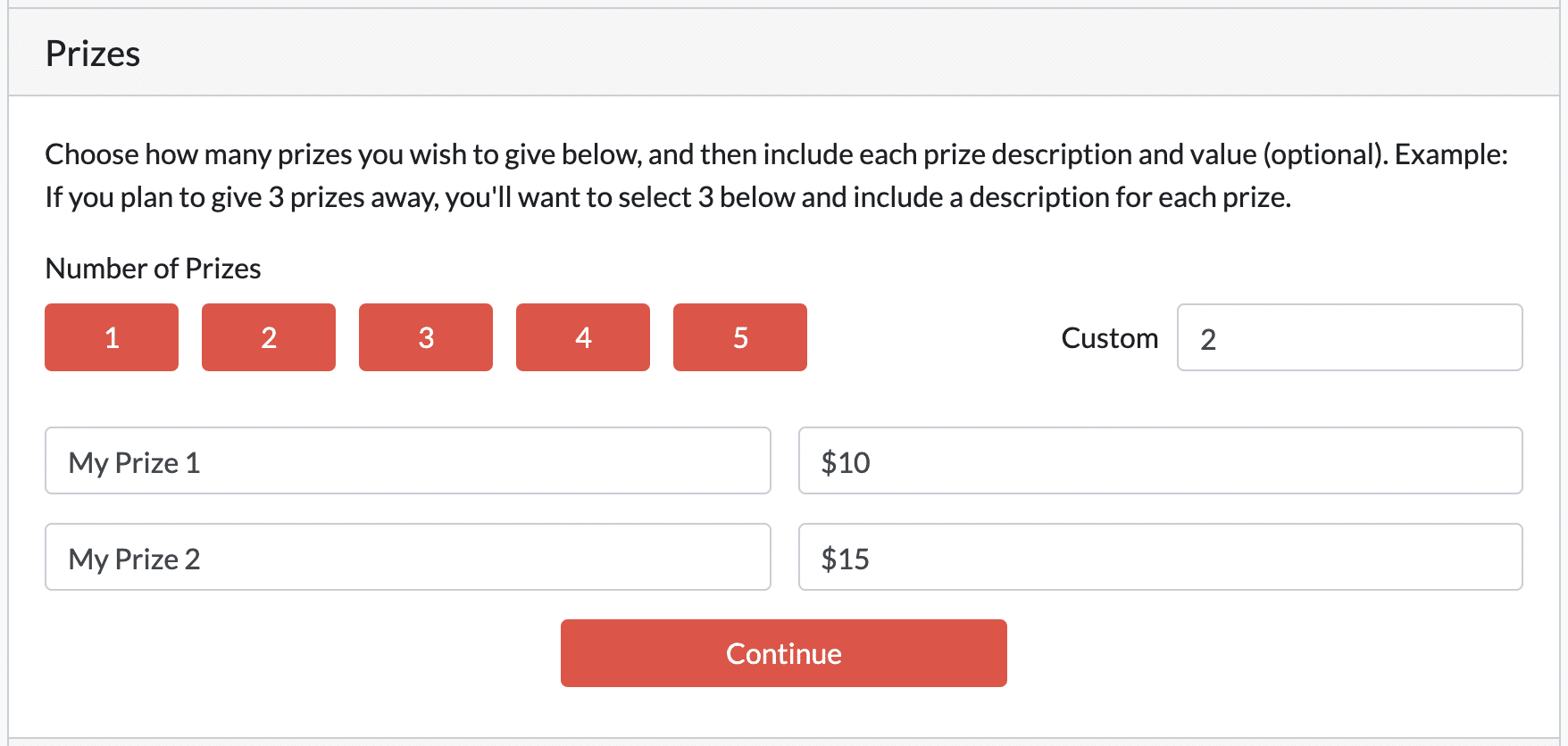 ---
Configuration Options
You are required to include prize information for each prize you are looking to include in your giveaway or competition. Once you have picked winners for your giveaway, you will have the choice of publicly displaying the winners, alongside the name of the prize.
You will first need to define how many prizes you are looking to give away. If you plan to have 10 winners, you will need to include 10 prizes within the giveaway so that you can then pick the prizes for all 10 winners at the end. You can either select a number of prizes between 1 > 5 using the button selection options, or otherwise define a custom number of prizes within the "Custom" box.
Rows for each prize will appear:
Prize Name
This is the name of the item you are giving away, for example: PlayStation 4 Console
Prize Value
This is the value of the prize you are giving away. This field is not required and is more for your reference.
It's now time to configure eligibility options for your giveaway. You can find out more here.