The GiveLab giveaway widget can be installed pretty much anywhere, including your own personal website, company website or blog.
You can embed your widget on as many pages/websites as you like – there's no limit to where and how many times the widget can be embedded.
---
How it Works
When contestants enter your giveaway, they will be presented with the the GiveLab widget – an easy to use entry system that displays entry steps that you include in your giveaway. When you host a giveaway, your widget will look something like this:
Contests will see a live view of how many entries they have received as they complete each entry step in the giveaway. The more entries a contestant completes, the higher chance they will have at being picked as a winner.
---
Embedding on a Page/Website
First, you'll need to get your embed code which you can find within your Giveaway Overview. Head to GiveLab Manage > Manage Giveaways > Select the Giveaway you wish to embed.
You'll see an embed code box containing code which looks something like this:
<a class="e-widget" href="https://giv.gg/dWNG5x" rel="nofollow">View Giveaway</a>
<script type="text/javascript" src="https://givelab.com/js/e.js" async="true"></script>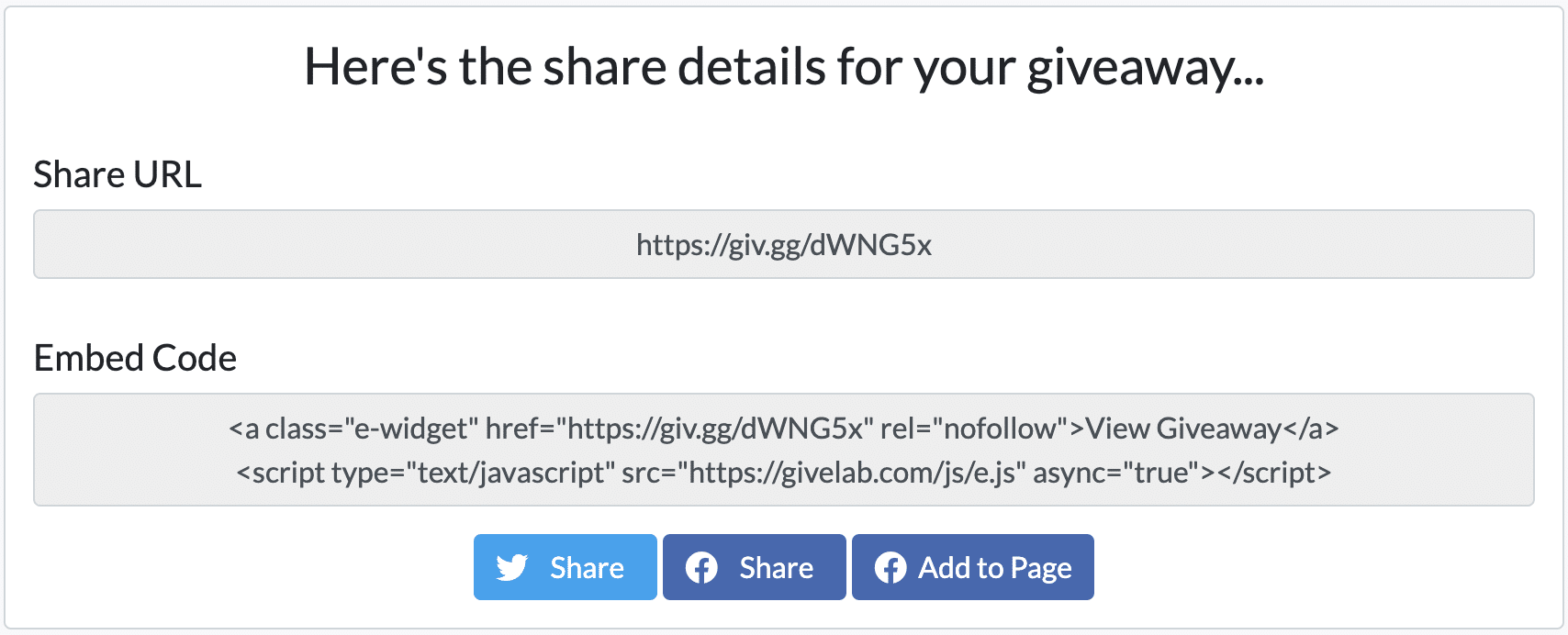 You'll want to paste this code into the editor or codebase of your website where you want the giveaway to show. You'll typically need to switch an editor to source/code/HTML mode before pasting the embed code.